A Celebration of Colour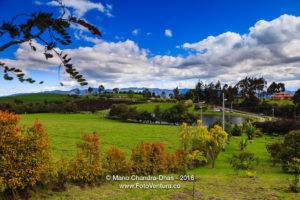 FotoVentura is the website of Mano Chandra Dhas, an Indian photographer who currently lives in Bogotá, the Andean capital city of Colombia, in Latin America. He used to be based in Dubai, the most dynamic and exciting of all the Arabian Gulf cities. A happening place, where the dreams of tomorrow are given life today.
The website, demonstrates the capabilities and skills of the photographer. The bulk of the images on the site are under the tab "Destinations." They reflect some of Mano's travel and images he shot, that appeal to him.
As an Exclusive contributor to iStock by Getty images and Getty Images, most images displayed here, and more, are available for sale, on iStock by Getty, as Rights Free, and Editorial images.
Print on demand facilities and merchandise are available on FineArtAmerica (FAA). You can have photos printed on quality paper or canvas, even framed and sent directly to an address of your choice. They will make gifts that will last for years.
Do click on the URLs here, to access the portfolio on iStock or FAA. Alternatively you could click on any one of the buttons below to directly view the images on either iStock by Getty, or FAA. The photographer is also available for select assignments in Bogotá.
Welcome to FotoVentura!